ALBERT D. STURTEVANT

AVIATOR AND HERO 1918


Albert Dillon Sturtevant was born in Washington, D.C. on 2 May 1894. He graduated from Phillips Academay, Yale in 1912. On 24 March 1917, Sturtevant and 28 others enlisted in the Naval Reserve Forces as the First Yale Unit. Two days later, they were all commissioned ensigns. After flight training in Florida, Sturtevant was designated a Naval Aviator on 1 May 1917 and, in September, he received orders for overseas duty. Ensign Sturtevant reported to the group attached to the Royal Flying Corps station at Felixstowe, England, in October.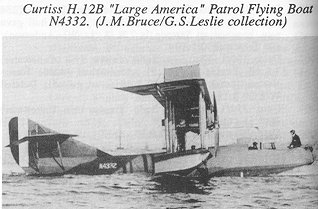 Sturtevant's duties consisted of flying escort for merchantmen crossing the North Sea from England to Holland. On 15 February 1918, while flying an escort mission (in a Curtiss H-12B/F2A 'Large America' seaplane S/No N4338 with a crew of four [T/F/L CC Purdy, Ens AD Sturtevant, Mech AH Stephenson and AAM SJ Hollidge]), with another identical plane of his unit (N4339), the two Americans were jumped by a flight of German planes (five German Hansa-Brandenburg W.29 mono-wing fighter floatplanes) 20 miles SE of North Hinder. Sturtevant's companion aircraft crew recognized the hopelessness of the odds and escaped to safety, but Sturtevant, as pilot, was obliged to carry on a running fight with the enemy. They brought down at least 2 of their opponents. But driven close to the Belgian coast, German land planes also joined the fight. Now with 16 planes attacking him there was no hope. When last seen, Ensign Sturtevant was hit and crippled, falling toward the sea. No trace was found.

This was his first encounter with the enemy.

For his heroic actions, he was awarded the Navy Cross posthumously.


An observer in one of the German aircraft (Hansa-Brandenburg W.29 pictured right), Lieutenant Fritz Stormer, described the ensuing fight "We were victorious over the Curtiss flying boats that we encountered over the sea and subsequently engaged in aerial combat. We suffered no casualties and only a few hits during these battles. We were able to demolish one of the craft in a formation of Curtiss flying boats because we had the advantage of speed and maneuverability"

My thanks to the Naval Historical Center in Washington, D. C. for their assistance in my research, and Ray Sturtivant for information from his book ''Royal Navy Aircraft Serials & Units 1911 – 1919' available from Air-Britain publishers in England (see Rays website )

President Wilson wrote personally to Ensign Sturtevant's father, saying: "It was a death in the field of honor assuredly, and there must be great pride in your heart that such was the case, but that does not alter the fact that you have lost a beloved son and my heart goes out to you in genuine sympathy".

Ensign Albert Sturtevant was the first aviator in either the US Army or the US Navy to be brought down in action in the service of the United States.

Albert's Sister-in-Law ( Mrs. William North Sturtevant ), later sponsored two US warships ( DD240 and DE239 ) to be named in his memory (She was still alive at the grand age of 97 going into 2002!). Updated information kindly supplied by Wm. North Sturtevant, II ( - Albert was his Great Uncle).


---
| | | | |
| --- | --- | --- | --- |
| | Custom Search | View Our Guestbook Sign Our Guestbook | |
Last Update 1st February 2010
<!!---------Remember to copy Counter.txt to root, set permissions to 666 and copy digit graphics to digits folder!!>