THE STURTIVANT FAMILY CREST
The Sturtivant/Sturtevant family registered a Crest (or Coat of Arms) in ????.

It consisted of a red shield displaying a lion and a border bearing eight arrow heads.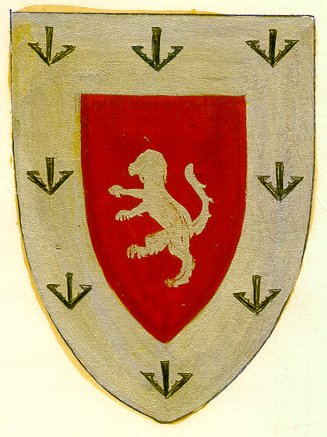 The Sturtevant coat of arms (also attributed to Sturtivant) was registered at Palace Hall, Nottingham England and is described as follows:

Gules a lion rampant; argent on a border of the last eight pheons sable.

The actual crest is open to interpretation as there is no recorded picture.

The above crest was painted by Ray Sturtivant many years ago!
---
Search This Site for Names Here!



Custom Search

View Our Guestbook Sign Our Guestbook

Last Update 1st February 2010