GEOFF STURTIVANT'S RACING CAR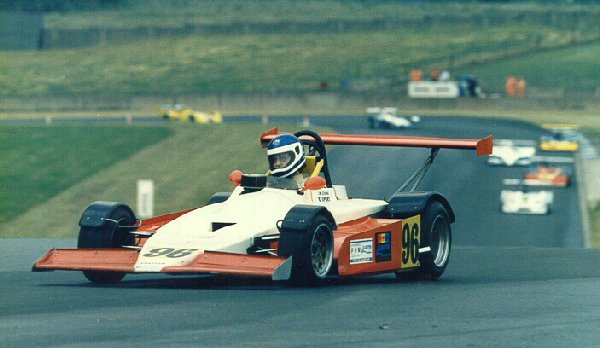 From 1984 to 1990 Geoff Sturtivant competed on the race tracks of the UK in Clubmans Sports racing.

The first car was a Mallock Mk14/16, and then later a much more competitive Phantom P80 (pictured above). Both cars were powered by a 1600cc Formula Ford specification engine. The car could achieve at least 130mph.

Racing on most of the UK circuits (Brands Hatch, Thruxton, Mallory Park, Oulton Park, Donnington Park (long and short circuit's), Lydden Hill, Snetterton, Cadwell Park, etc), Geoff had many good races (and some terrible ones), several crashes, and some success. His best result was a fourth position at Thruxton.
---
Search This Site for Names Here!



Custom Search

View Our Guestbook Sign Our Guestbook

Last Update 1st February 2010
<!!---------Remember to copy Counter.txt to root, set permissions to 666 and copy digit graphics to digits folder!!>